Back in the early days of summer I took part in a little photoshoot. It was a very warm day and we were attacked by every bug in a 5 mile radius, but we got some very nice images.
Photography is by
Towzie Tyke
, Make up and hair by June Long, Model - Mel Woods
First off the stays you've already seen on Christina. It was interesting to see them on a totally different body shape, as Mel is far more curvaceous than Christina.
Image copyright Jade Starmore 2011
Next a Black Watch tartan corset with navy silk external channels teamed with an ivory skirt.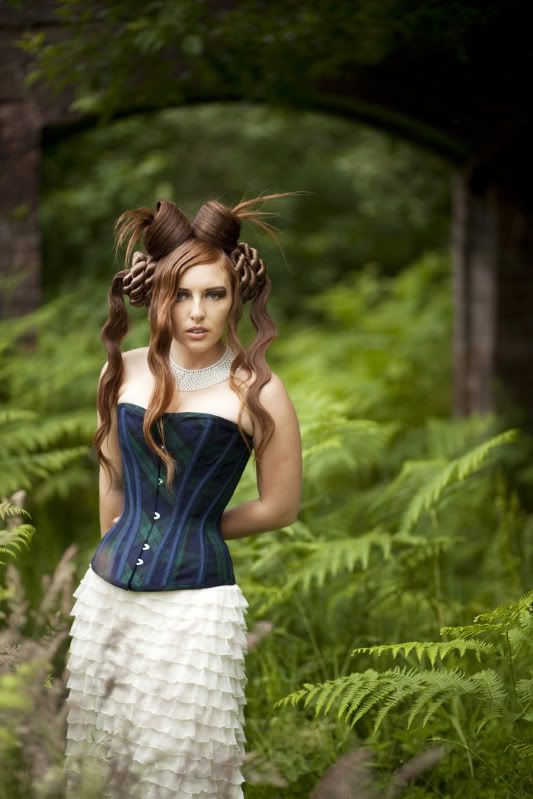 Image copyright Jade Starmore 2011
Psssst - the tartan sample corset is available to purchase at a very reduced price. It's a small size, a 19" waist.
If you're interested contact me via email and I'll send you more details and measurements.