It seems a good time to start a blog!
I've been running my corset business for a couple of years now, but it's played second fiddle to my bill paying day job. However department closures etc have changed that and I now have the chance to do what I really want to be doing, and time to tell everyone about it.
Most excitingly I'm in the planning stages of a large project that I really hope will capture the imagination and attention of the city I live in and people who have an interest in it. I'm going to share that project with you stage by stage. The beginings will be revealed very soon.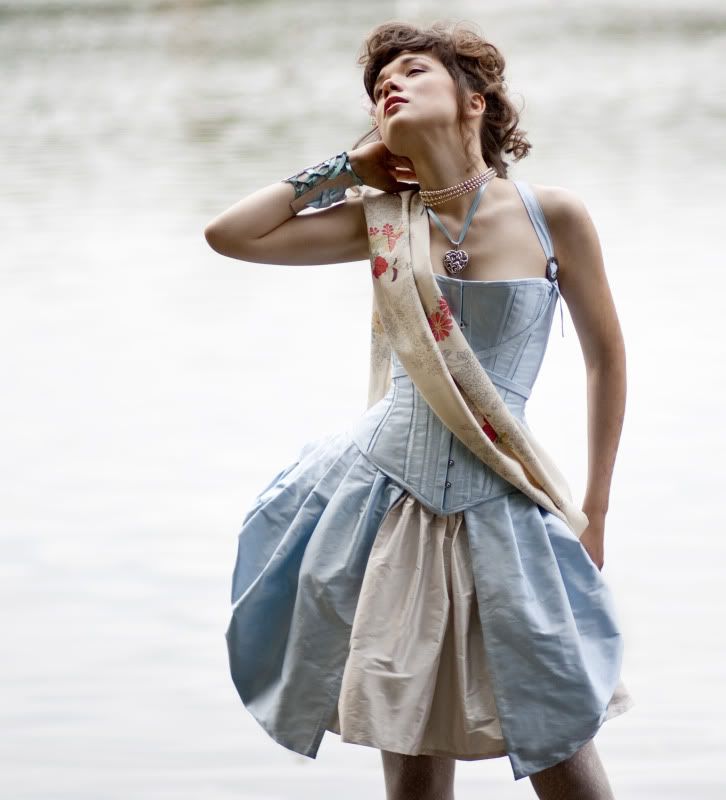 Image copyright Jade Starmore 2009
Photographer Towzie Tyke, Model Laura Woods, Hair & Make up June Long