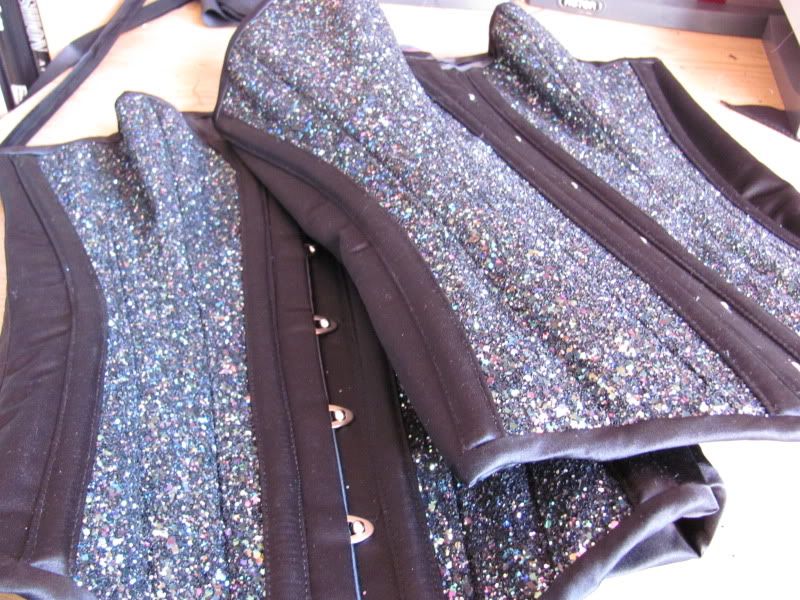 I thought I'd show you two Glitter Deluxe corsets pictured on the worktable ready to be dropped off at
Beautifully Boudoir
in Great Western Road yesterday. I've been working with this shop for nearly a year, and now that my available production time has increased I'll be supplying them with more items. I'd wholeheartedly recommend paying them a visit, not only are they a lovely little corset and lingerie boutique stocking many brands and designers that you won't find elsewhere in Glasgow, but they're also Boudoir photography specialists. So not only do you get gorgeous undies and corsets but you could also get the chance to model them too!
This glitter design has proved really popular. In low lighting it's wonderfully sparkley! It also comes in lots of colours, so you can be red hot, pink and sparkley, icy white, or covered in crushed gemstones of your choice! I first created the design for Burlesque artist
Mocha Deluxe
who can be seen modelling it on my
website
and it's had some slight tweaks since. It's nicely curvy and the front panel shaping emphasises the waist and bust shape and even gives the illusion of more.