A little bit of eyecandy for you.... although people on my Facebook page will have seen these already.
A few weeks ago I got the chance to have a few of my corsets photographed by
Towzie Tyke
on the upcoming model
Christina Chalk
. Strange coincidence as Christina's first steps into modelling were through a model search competition organised by the newspaper I used to work for, and I was responsible for the artwork for the whole campaign!
But here are the photographs;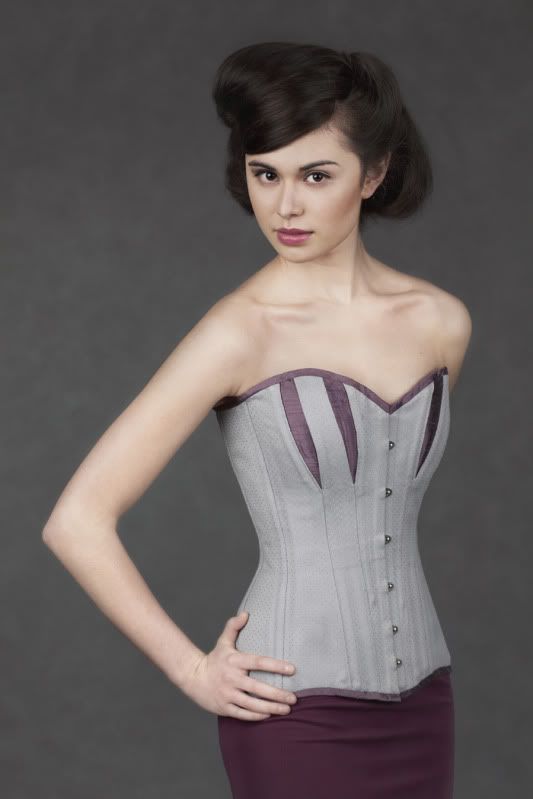 First a grey spot broche corset with blackberry silk bust gussets and binding. A style that work brilliantly for all shapes and sizes. It's particularly good for larger busts (obviously not illustrated here) and as an underwear corset. Lots of options too, the bust gores can be decorated and the colour contrasts played with.
Almost a 1940s feel with the hair and make-up (the artist's name will be edited in later as I don't have it to hand at the moment, and my memory is so bad!).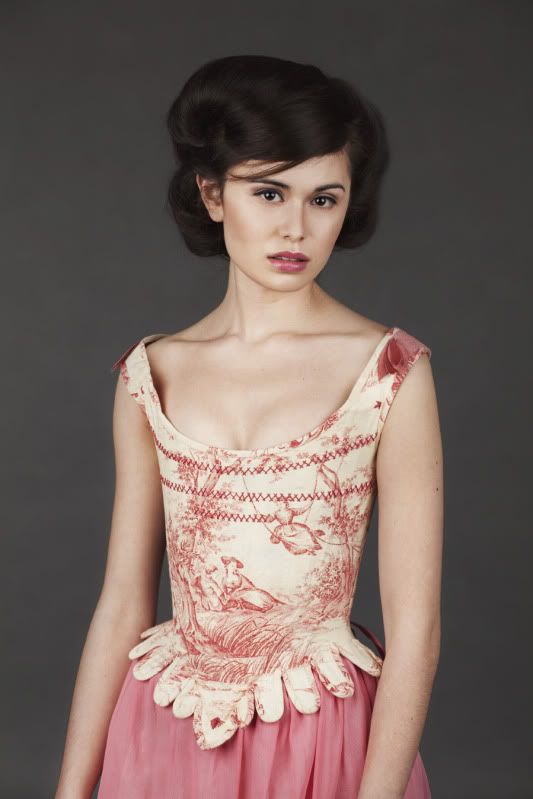 Next raspberry pink toile de jouy stays. These were made to a 1785 pattern with some modifications. Trimmed with suede and with added hand embroidery. I'm thrilled with how these look on. This style works particularly well on smaller busts as it pushes you straight up and overall the shape is less reliant on curves than Victorian styles.
Almost like a portrait of the times! You can see the ribbon attachments of the straps. A very pretty style from the back as well as from the front.
Photographs copyright Jade Starmore 2011